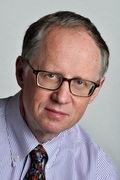 Slav W. Hermanowicz
Keynote Title: Fouling in Membrane Bioreactors: A Personal Journey
Slav Hermanowicz is a professor at the University of California at Berkeley where he has conducted research and teaching in the area of environmental protection with special emphasis on physical sustainability, water and wastewater treatment, and water management. The focus of his research is on metrics of sustainability, integrated water management, water reuse, biological processes in water and wastewater, membrane bioreactors, and biostability of drinking water. He was a National High-End Foreign Expert of China at the Tongji University in Shanghai where currently he manages projects on wastewater treatment and water reuse as 111 Program Honorary Visiting Professor. Recently, Slav became a Core Principal Investigator at the Tsinghua Berkeley Shenzhen Institute (TBSI), a collaborative project between Berkeley and Tsinghua University. He was a Fellow at the Institute of Earth System Preservation of the European Academy of Sciences and Arts. Among his most important awards was the inaugural Fulbright Distinguished Chair in Sustainability at the University of Natural Resources and Applied Life Sciences (BOKU) in Vienna. Slav is also involved in entrepreneurship both as an academic activity in teaching entrepreneurship and as a practitioner. He has been educated in his native Poland (M.Sc.) and at the University of Toronto (Ph.D.).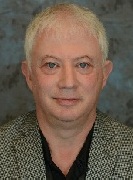 Gregory V. Korshin
Keynote Title: Emerging Contaminants in Streams Affected by Wastewater Effluents: Monitoring Based on Spectroscopic Surrogate Parameters
Professor Gregory Korshin obtained his Master's degree in Physics from Kazan State University and his PhD in Physical Chemistry from Kazan State Technological University, both in Kazan, Russia. He immigrated to the United States in 1991 and has been working at the University of Washington since then. He has been involved in research concerned with the characterization of natural organic matter, occurrence and degradation of trace-level pharmaceuticals and other organic contaminants in wastewater, formation of disinfection by-products, methods for on-line water quality monitoring, corrosion in drinking water, environmental chemistry of heavy metals and radionuclides, advanced oxidation processes and groundwater remediation. Prof. Korshin has published over a hundred thirty refereed publications, a large fraction of them in Water Research and Environmental Science & Technology. He has contributed to projects supported by Water Research Foundation, Water ReUse Foundation, National Science Foundation, U.S. Environmental Protection Agency and other organizations. Prof. Korshin is a member of the editorial board of the journal Water Research. He has held invited positions in universities in Australia, China, France and Italy.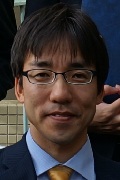 Akihiko Terada
Keynote Title: Nitrous oxide emission from cost-effective nitrogen removal systems: Mechanisms and mitigation strategies
Dr. Akihiko Terada is an associate professor of Environmental Biotechnology in the Department of Chemical Engineering at Tokyo University of Agriculture and Technology, Tokyo, Japan. He obtained Ph.D. of Chemical Engineering in 2006 from Waseda University, Tokyo, Japan. From 2006 to 2009, he has been a postdoctoral associate in the Department of Environmental Engineering at Technical University of Denmark. He was appointed as a senior assistant professor at Tokyo University of Agriculture and Technology in 2009 and an associate professor in 2012. His expertise lies in environmental biotechnology and microbiology for wastewater treatment, mitigation of greenhouse gas emission from engineered systems, and resource recovery from wastewater streams. He actively participates in these research fields as a management committee member of Microbial Ecology and Water Engineering in International Water Association and as an editorial member of Microbial Biotechnology, Journal of Bioscience and Bioengineering, Clean Technologies and Environmental Policy, and Open Water Journal.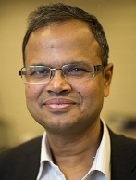 Gopal Achari
Keynote Title: Emerging Contaminants as the next Generation of Water Pollutants and some Possible Solutions
Prof. Achari is the Director of the Centre for Environmental Engineering Research and Education (CEERE) at the Schulich School of Engineering, University of Calgary. His research interests include treatment of contaminated water and soil, advanced oxidative processes for treatment of priority pollutants and uncertainty analysis in environmental engineering. He has developed a technology for treating polychlorinated biphenyls (PCBs) in soils using a combination of chemical extraction followed by photolytic dechlorination. The technology is now being piloted for commercial use. He has also developed a decision support tool for management of small and rural water systems. Dr. Achari is a member of RES'EAU-WaterNET, a Canadian strategic research network devoted to developing affordable solutions for providing clean drinking water to small, rural and First Nations communities. Having published over 180 journal and conference articles, Dr. Achari is the recipient of numerous awards. He has established research collaborations across countries, helped organize conferences, workshops and technical sessions. He currently serves as the Vice President of the Canadian Society for Civil Engineering.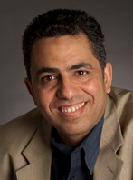 Mohamed Gamal El-Din
Keynote Title: Water Treatment and Reclamation Approaches in the Canadian Oil Sands
Dr. Mohamed Gamal El-Din is a Professor in the Department of Civil and Environmental Engineering at the University of Alberta. His research focuses on the fundamental applications of advanced and innovative treatment approaches for water and wastewater treatment. In 2010, he was awarded an NSERC Senior Industrial Research Chair in Oil Sands Tailings Water Treatment. He was also the Team Lead in the Helmholtz Alberta Initiative, Theme 5: Sustainable Oil Sands Tailings Water Management. His research work has resulted in important advancements in the area of advanced oxidation and ozone treatment. Another part of his research program has centered on the development of new materials and advanced treatment processes for water and wastewater reclamation. In addition, he has an active research program in the area of oil sands tailings water treatment. Dr. Gamal El-Din's research has resulted in more than 175 refereed journal papers and 230 conference and workshop presentations.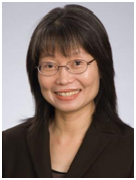 Loretta Li
Keynote Title: Control of Emerging Contaminants: Polybrominated diphenyl ether (PBDEs) and poly- and perfluoroalkyl substances (PFASs) - Solutions and challenges.
Loretta Li is a Professor of Civil Engineering at the University of British Columbia (UBC), which she joined in 1995. Earlier she was an Assistant Professor at Memorial University of Newfoundland and served as a project engineer and a junior structural engineer. Her education includes a PhD and MSc in Environmental Soil Science at Queen's University and a MEng in Geo-environmental Engineering at McGill University. She won a Killam Faculty Research Fellowship at UBC, received Professor Invitation Fellowships from Japan Society for the Promotion of Science (JSPS) and a Visiting Fellowship from National Science Council of Taiwan. Her research is focused on Pollution control, Water-soil/sediment treatment, Environmental assessment and management, Contaminant fate and transport, Emerging contaminants, Sustainable remediation, Landfill and leachate management, Industrial wastewater treatment, Corrosion control, Sludge management and Waste-to-resources processes. She has over 100 refereed journal publications. Her recent research is on development of remediation/treatment for poly- and perfluoroalkyl substances in aqueous media.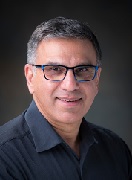 Zafar Adeel
Keynote Title: Water Pollution at the Nexus of Sustainable Development Goals and Climate Change.
Dr. Adeel serves as the Executive Director of the Pacific Water Research Centre, Simon Fraser University, and has over 25 years of experience in a broad range of environmental and policy issues. This includes 18 years of work as a United Nations official, with progressively increasing responsibilities in the field of international development and research. He was appointed as the Director, United Nations University Institute for Water, Environment and Health (UNU-INWEH) from 2006 to 2016. He also worked in a number of international leadership roles: These include chairing a group of nearly 60 organizations called UN-Water during 2010-2012, and co-chairing the Millennium Ecosystem Assessment team that produced the global desertification synthesis in 2005. Dr. Adeel serves as the Series Editor for a book series by Springer: "Water Security in a New World."